Ask for all possibilities: from mobile balloon artists with balloon figures that are made right under your nose to the most beautiful balloon creations with five-meter high balloon dragons on stilts, a princess in a balloon dress, a packed building, a sixteen-meter high pyramid and much more. Large objects brought to life by the stilt walkers, portable objects in parades, floating and illuminated from the inside, floating sculptures, exploding mega-balloons, your logo or fantasy… .. Nothing is too crazy for these balloon artists: The sky is the limit!
The Dragonriders
The Dragonriders can be heard from afar. Riding the noisy, curious and impressive dragons, they explore the land. In between the chatter you can hear recognizable words from time to time. Rhythmic drum strokes guide the dragons in the right direction, while the Steampunk-styled Dragonriders struggle to control the dragons. Fortunately, they know how to easily make contact with the audience which should help to calm the dragons.
The Dragonriders is a mobile 5 meter high stilts act with two or three dragons and a costumed and musical accompanist.
The Dodoriders
Huge-looking bird figures move shyly among the audience at high altitudes. The Dodoriders are for their trained balloon dodos in search of food. When the dodos hear music, a dodo dance spontaneously follows.
The Dodoriders is a mobile 5 meter high stilts act with two or three dodos and a costumed and musical accompanist.
Joris and the Dragon
The mobile moving giant dragon creates a lot of fuss among the audience when it is awakened. The age-old saga is brought to life by the storyteller who plays the history of Joris and the dragon together with the audience. Will a young hero rise to dare to take on the three-headed dragon? And is the princess liberated?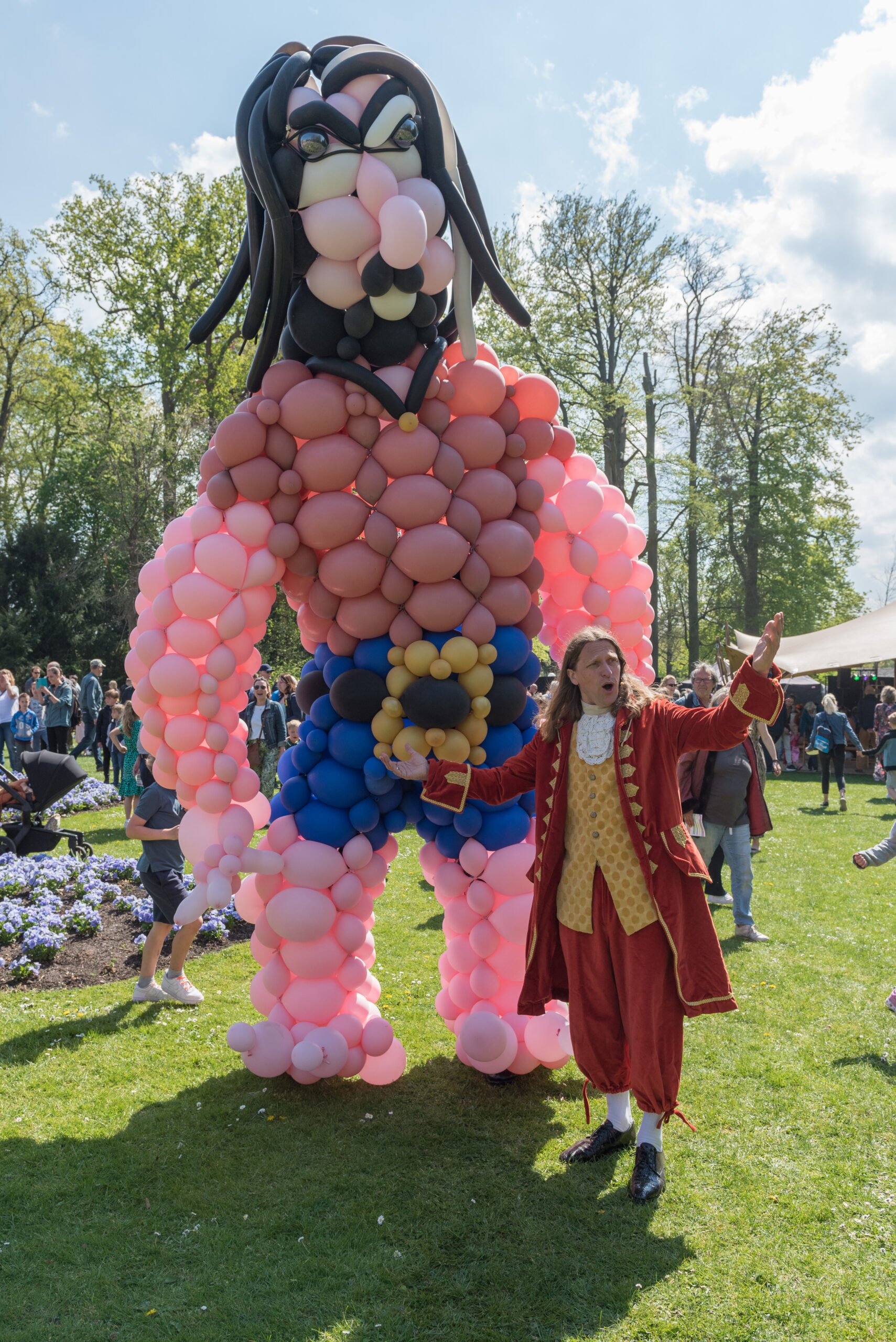 Picture 2 & 4 by Wim de Knegt
The Friendly Giant
A 5 meter high but friendly giant goes for a walk, with his guide.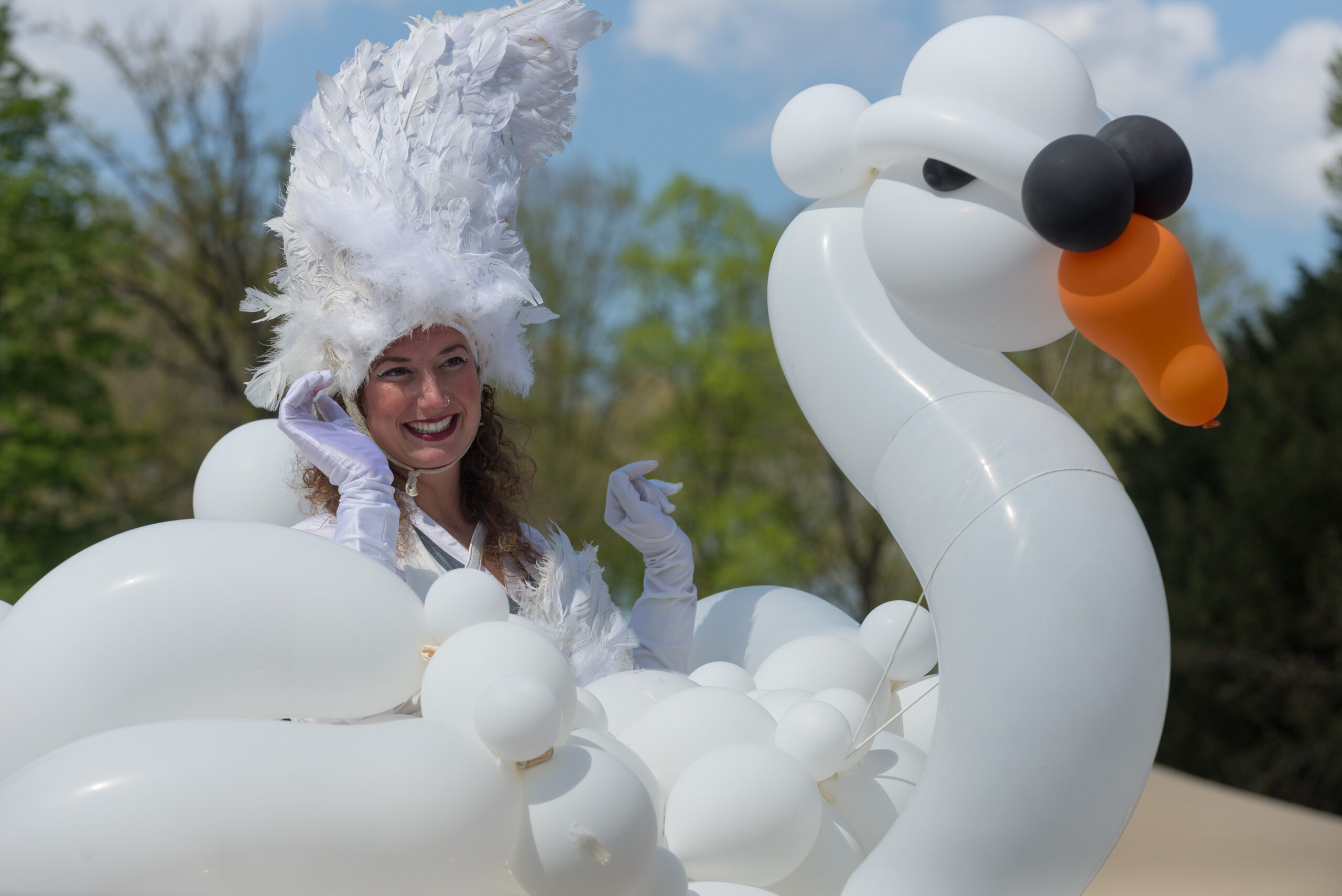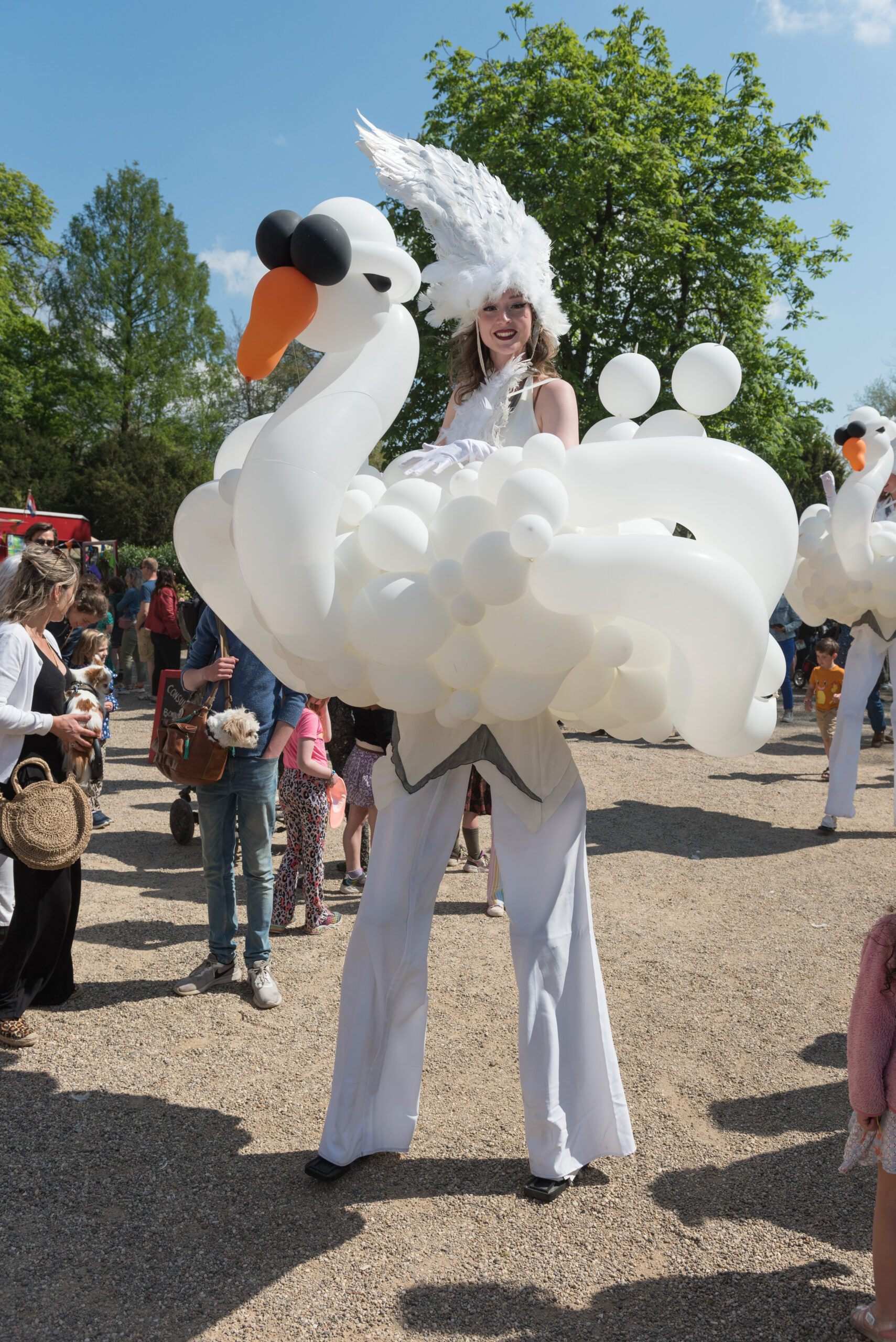 Pictures 1 & 4 by Wim de Knegt
Balloon Giants present: The Balloon Swans
High above the heads of the audience float the graceful, artful Balloon Swans. Accompanied by the Swan Tamer and set in motion by the Swan Riders, the Balloon Swans gracefully spin through the air.

For an elegant reception of your guests, as a floating atmosphere during festivals and parades and for unique social media moments where the public is shrouded in a cloud of white feathers. The Balloon Swans create a stylish fairytale atmosphere in which the public is actively involved.