All-round entertainer, funny top juggler, showman, circus artist and presenter the Dutchjuggler with a selection of his shows and mobile acts.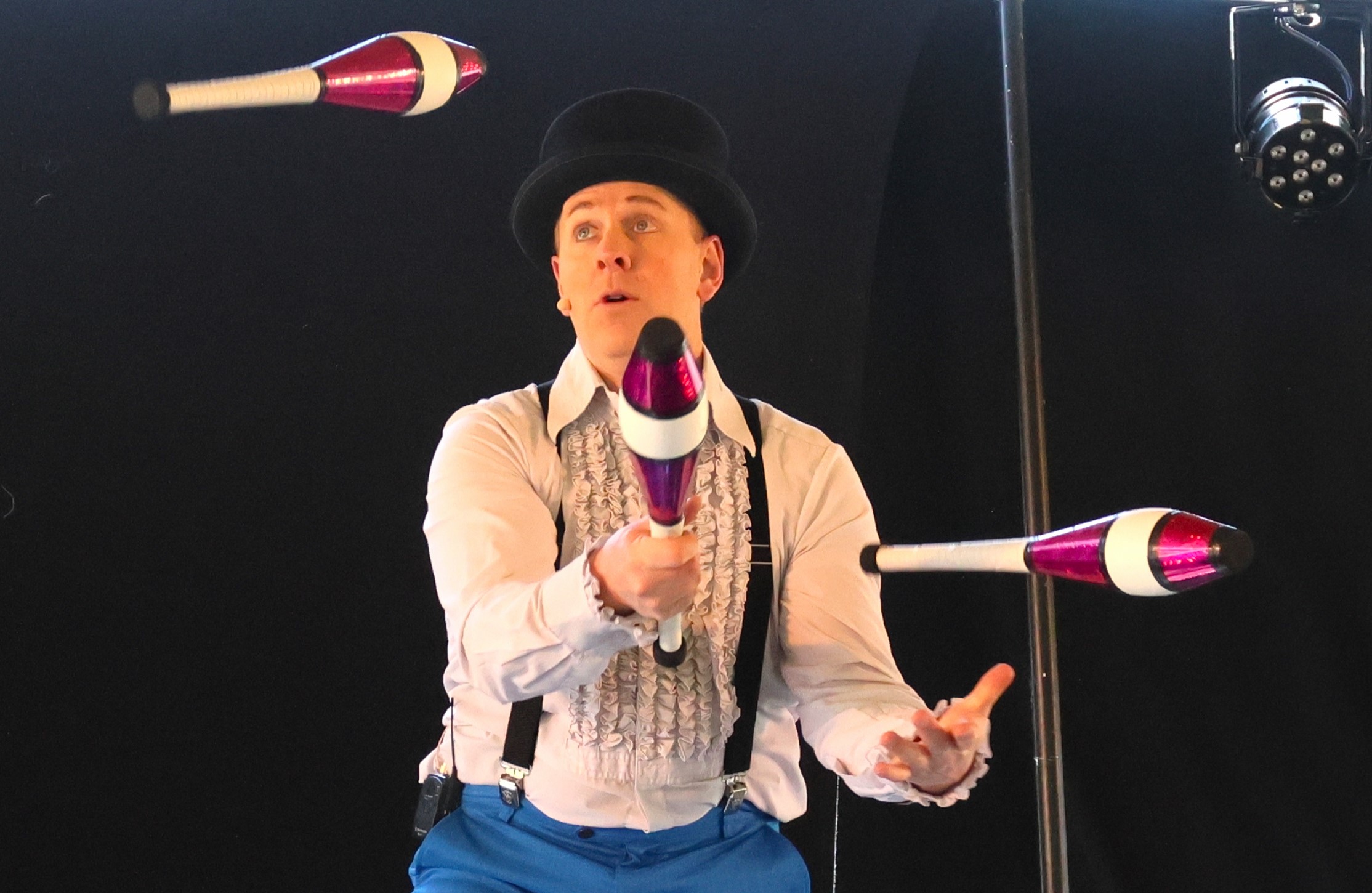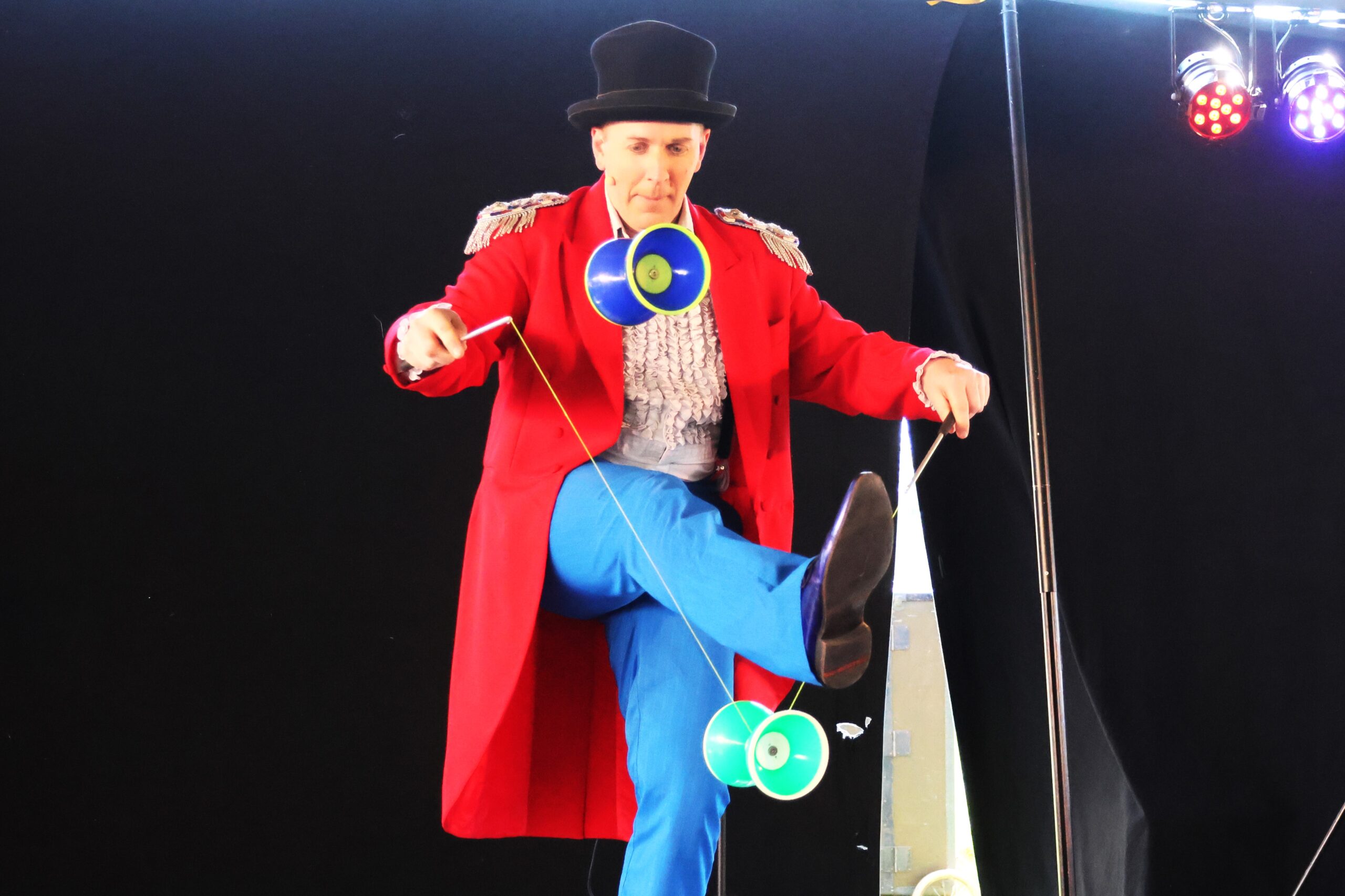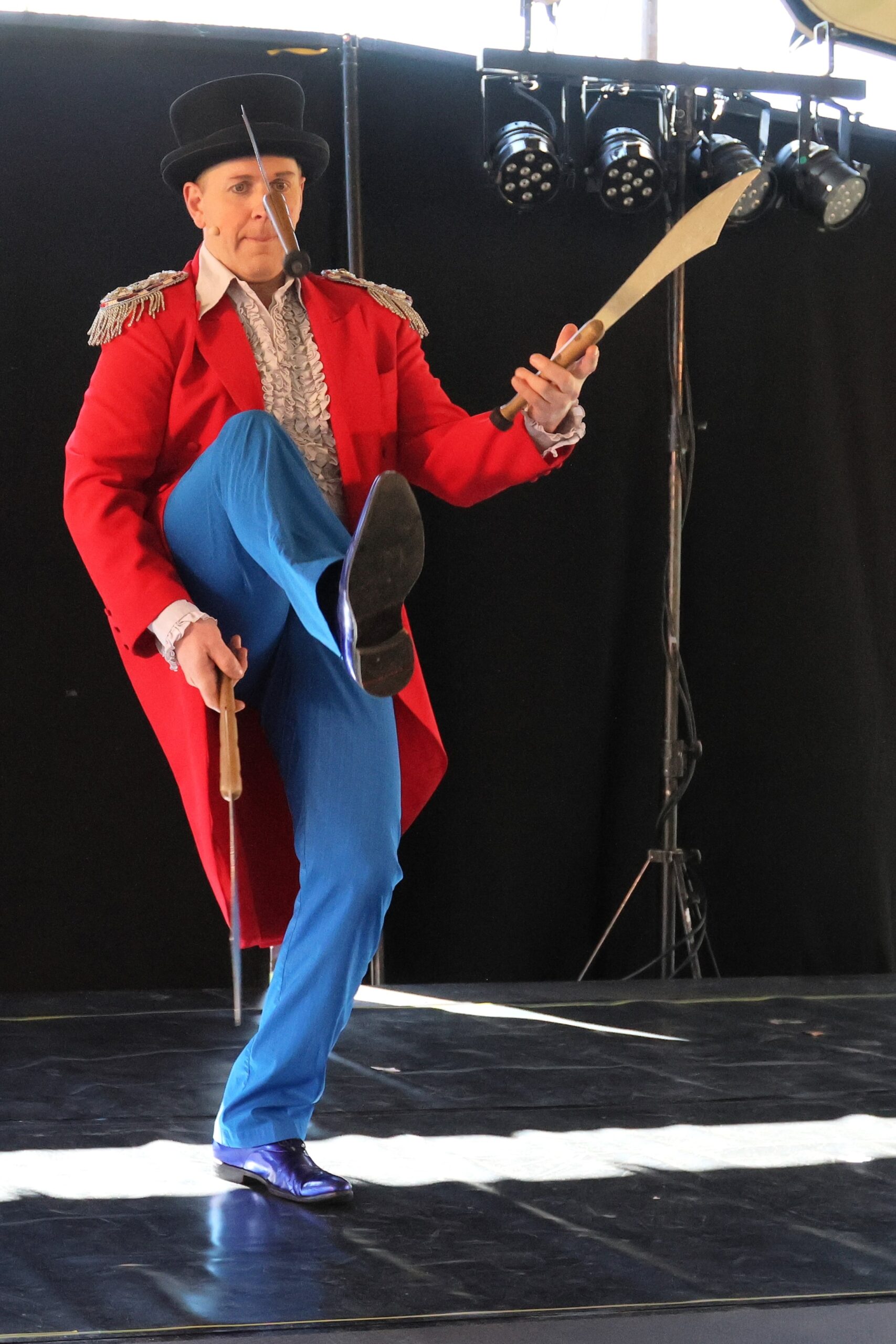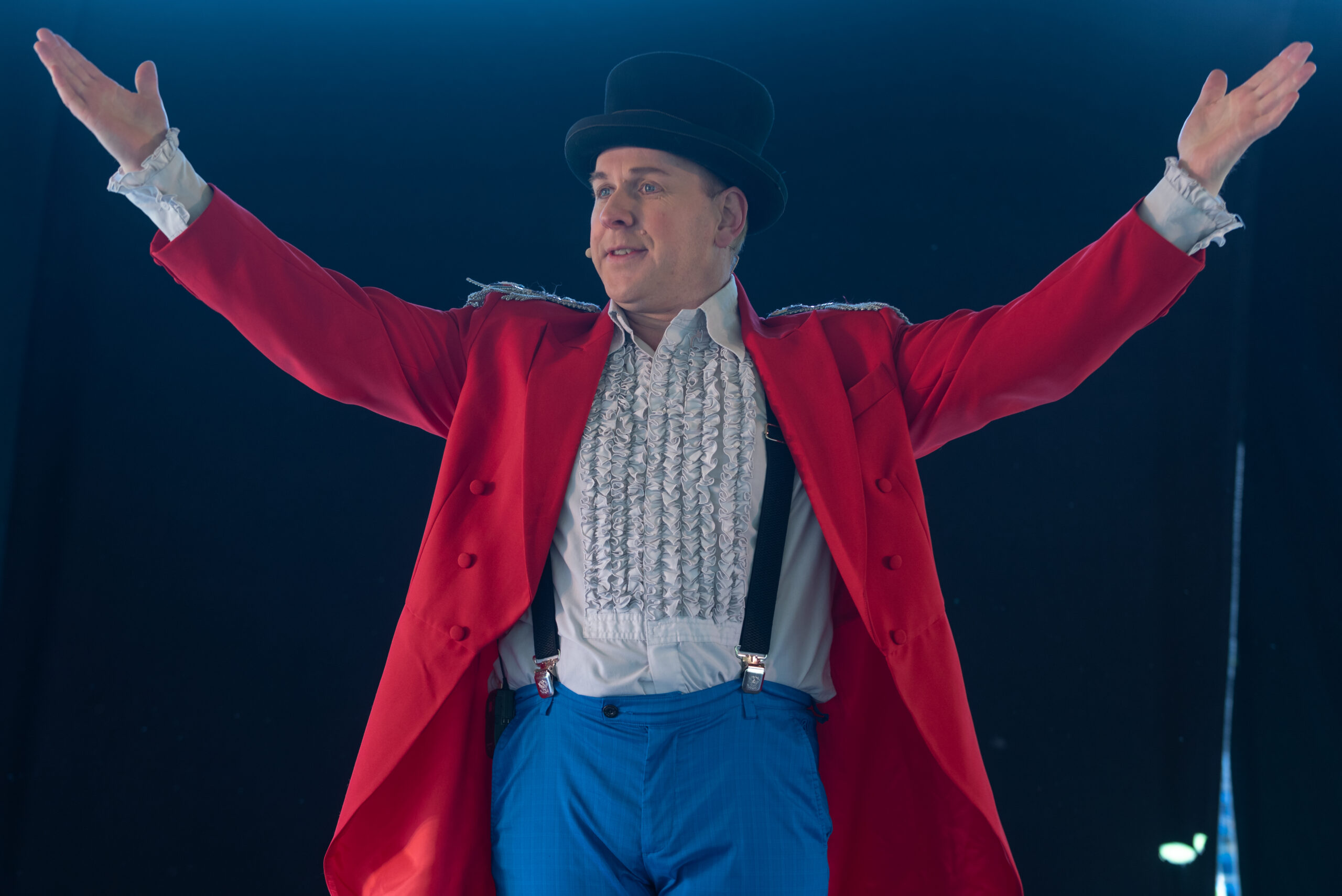 Photo 5 by Wim de Knegt. The rest of the photos are by Hans van der Lande.
Juggling Challenge
The ultimate challenge: the Dutchjuggler juggles with what you give him!

They already preceded you: well-known Dutch manufacturers of candles, beer crates, newspapers and washing machines -! – and visitors of festivals, events and shopping centers who threw him everything they had with them … … including their groceries and shoes.

Available as a show and stage act or as a waking act. Are you up for the challenge?
The Dutchjuggler with The Wheel of Fortune
With the Dutchjuggler as a chic top juggler, as a walking act or on stage, and for young and old, you always have the main prize for your event at home. And if his "backpack" turns out to be an adventurous, interactive Wheel of Fortune, with prices, music and lights, the party is complete.
The Light Juggler
The Dutchjuggler amazes and entertains your audience while juggling his luminous objects. The act is available as a walking animation or as a flashy stage act with colour-changing clubs (cones) with The Pixel-poi as a finale: the Dutchjuggler makes your logo, text, image or message visible while juggling.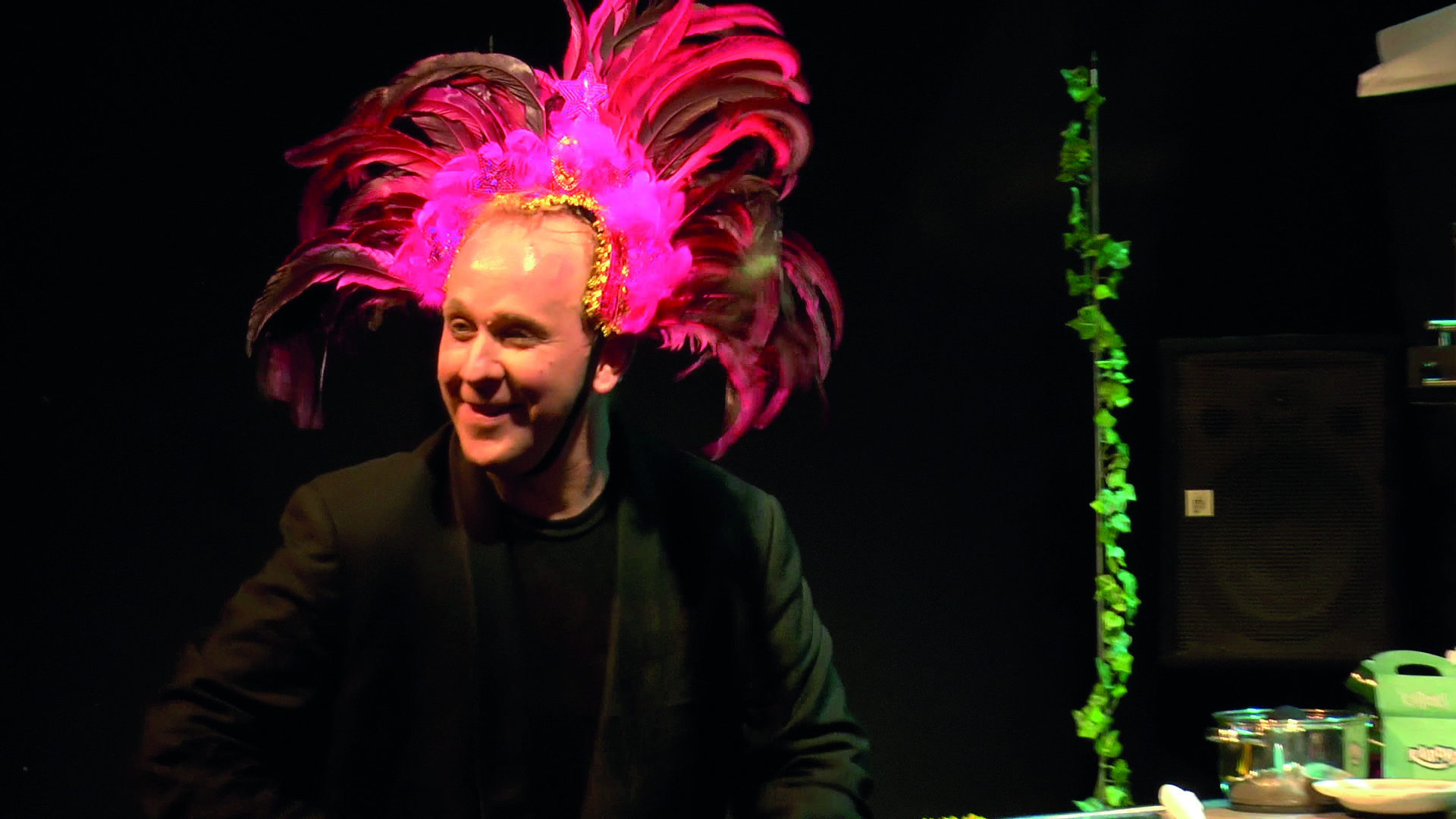 Cirq'aurant
Cirq'aurant One-man show in the nicest pop-up restaurant in the world! The Dutchjuggler plays in this dazzling show: chef, waiter and handyman. There is room for one guest in the Cirq'aurant and as soon as this place is occupied, the entire staff will make every effort to make the guest as comfortable as possible. A nice drink… a starter with several sauces… a main course…. or at least a prepackaged meal …… In any case, the guest will lack nothing! Whether the Chef is turning the plates on sticks, throwing the leeks or juggling the ingredients, this show guarantees a dose of humor and top-class action. A peppery show from start to finish!
Your own theme can be incorporated in the show and thus fully match your specific wishes. Consider, for example, topics such as: "Healthy tasty food" or "losing weight with a smile" or "honest products" or the presentation of a new brand.
Cirq'aurant can also be performed as a walking act.