Brazilian circus artist Uili Bispo is guaranteed to put a smile on your face with his virtuoso street show. With his spinning cyr-wheel (a huge hoop), tricks, juggling and clowning, he invites everyone to feel young again. You are never too old to play!


He takes the audience on a journey through combining old, forgotten games with modern circus techniques. A show to enjoy with family and friends, for young and old. And presented by Uili with South American flair and charm and unquenchable energy.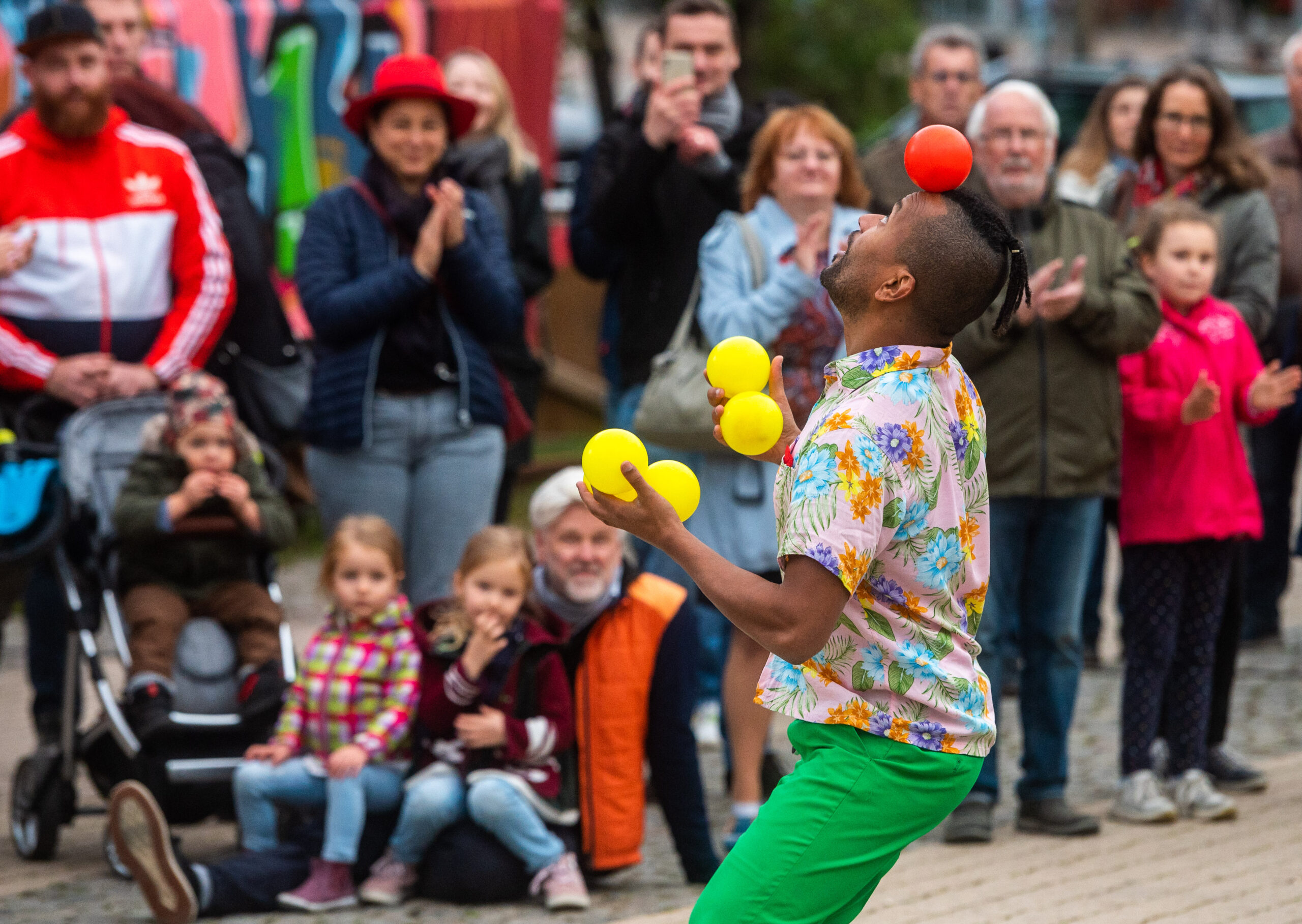 Photos by Kirstin Schmidt
Uili So's Disco Balance
It's time to move your body, it's time to move your soul, it's time for the acrobatic DISCO BALANCE SHOW!
Two crazy time travelers came all the way from the 80s to save the world with their crazy dance moves and lots of disco music.
DISCO BALANCE SHOW is a super fresh creation with aerial acrobatics and rhythm and a show to enjoy for young and old.