Brazilian circus artist Uili Bispo is guaranteed to put a smile on your face with his virtuoso street show. With his spinning cyr-wheel (a huge hoop), tricks, juggling and clowning, he invites everyone to feel young again. You are never too old to play!


He takes the audience on a journey through combining old, forgotten games with modern circus techniques. A show to enjoy with family and friends, for young and old. And presented by Uili with South American flair and charm and unquenchable energy.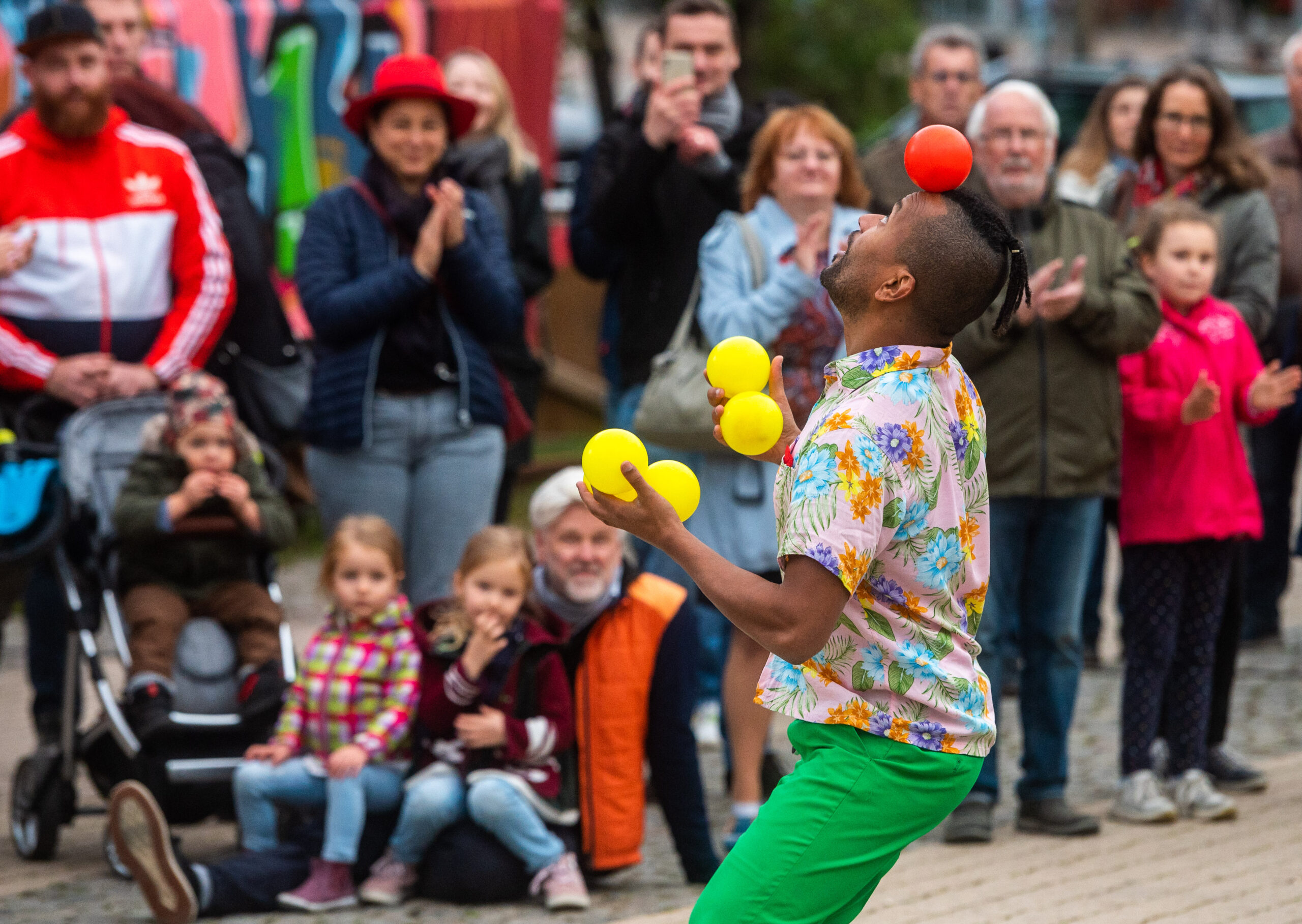 Photos by Kirstin Schmidt
Desequilibrats
Have a package delivered to your home? We can't miss it anymore. We are so grateful to the many suppliers who bring our package safely to us. Uili and Gisele are 2 suppliers who carry out their job with passion and precision. No house to far, no floor to high. But will it be okay if their package has to go to the 13th floor?
Uili So presents his new project with his partner Gisele as duo Punto de Equilibrio with their show "Desequilibrats". A combination of clowning with the acrobatic perche and duo-acrobatics. A show suitable for the whole family