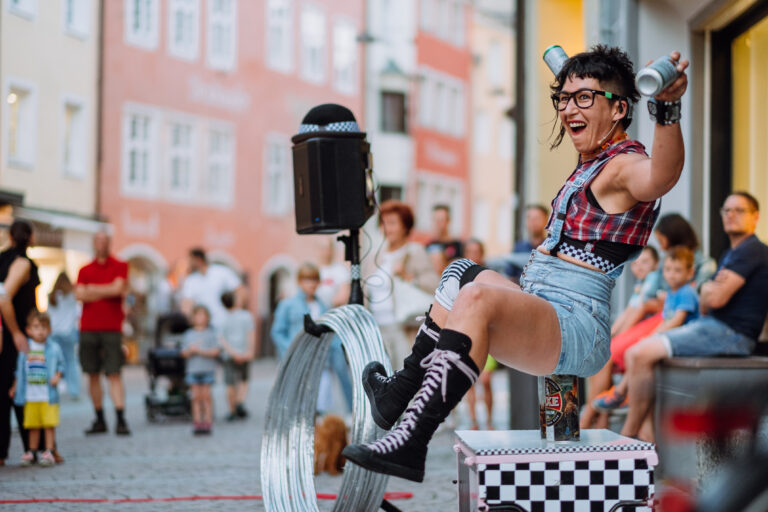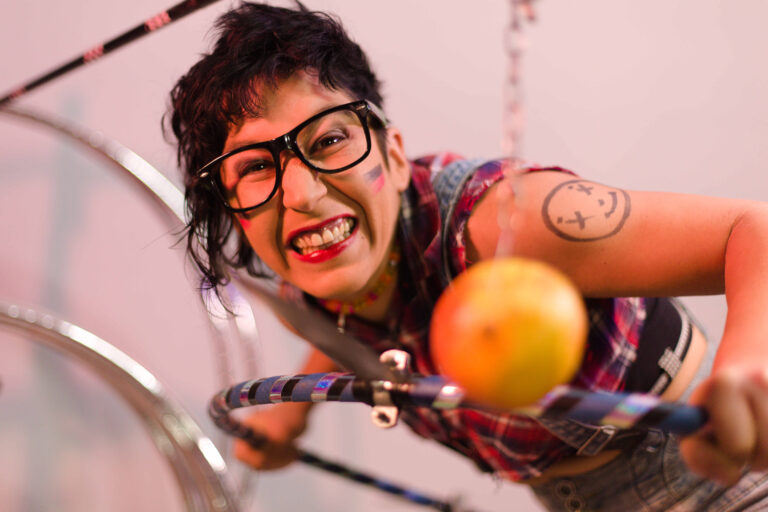 Photo 1 & 3 by Stefan Scheiner
CARMELA! is a crazy dancer, an amiable acrobat and virtuoso with hula hoops. She splits apples with a single swing of her hips. In her show, she uses a deadly knife-equipped hula hoop to create a battlefield among bananas and other innocent vegetables. As cheeky as she sounds, she is the personification of friendliness and even walks over (beer) cans in front of her audience.
This eccentric tough lady "La Tanik" has amazing skills, a big smile, a big heart and always a frank joke on the tongue.
The show is for people of all ages, made for the street, suitable for the stage and lasts about 30 minutes.

Even with her 1 meter 56 she has 140 HP of power in house and drives her 7.5 ton Traveling Theater Truck with ease, where a large theaterstage can also fold out, making the purple truck part of the show.
While the energy is bursting from it, the show Carmela! is even sustainable and with this special artist La Tanik everything works on solar energy.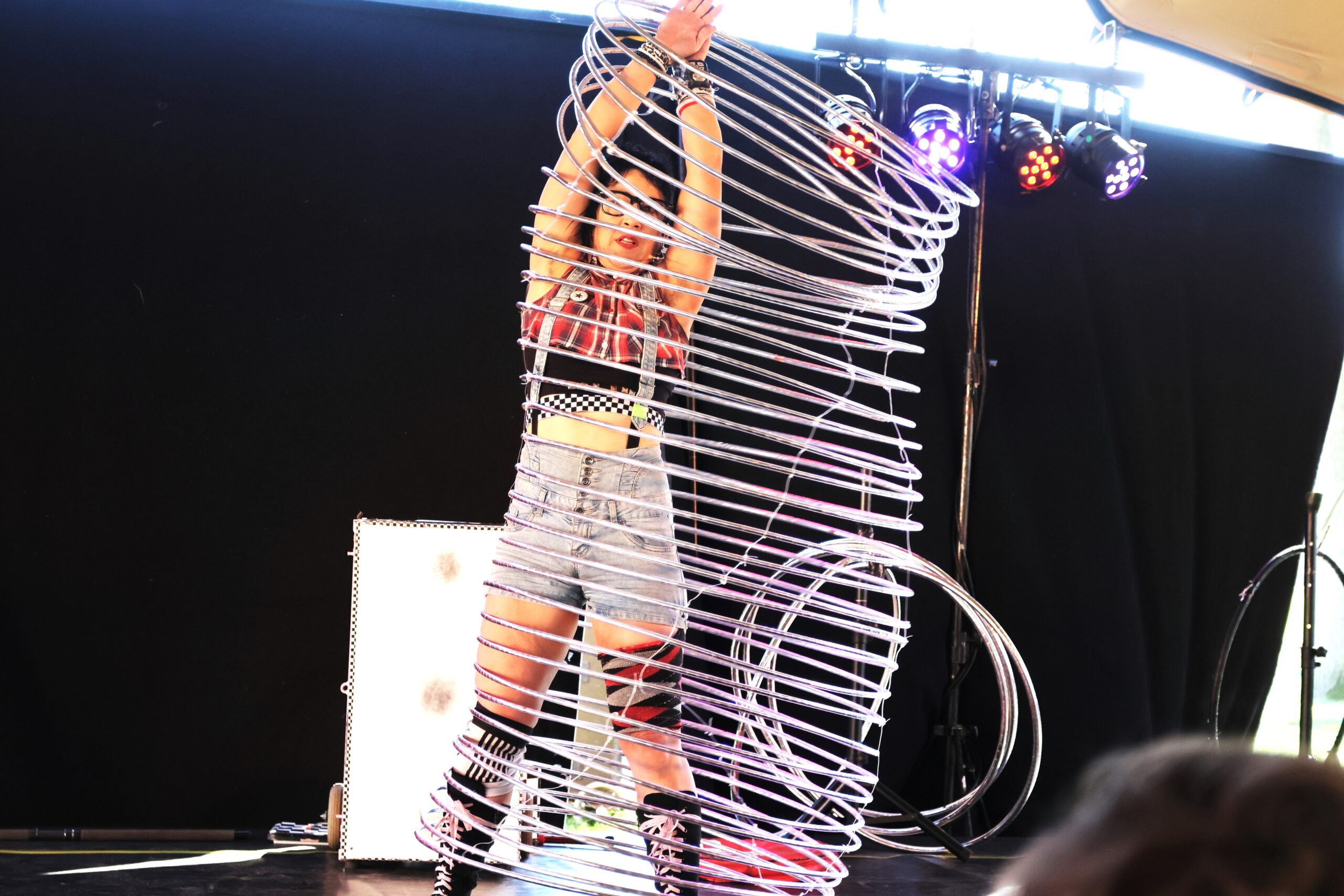 Photos by Hans van der Lande.
Salon Desastre
Take a pile of hula hoops, a flying hat, a tray, as well as a lot of dance, circus, audacity and elegance. This show turns the street into a glamorous saloon. This is where the sophisticated La Tanik sets the tone without mincing her words. In an atmosphere of Cabaret and the splendour of earlier times, La Tanik dismantles conventional gender roles, not without using them herself. Enjoy the bittersweet flavour, part savoury part sweet with its fascinating charm heading straight for disaster!